ECDIS stands for Electronic Chart Display Information System. With ECDIS you can therefore view electronic sea charts via the computer. As of 1 June 2012, ECDIS has been introduced in phases for all ships larger than 3000 gross tonnage and passenger ships larger than 500 gross tonnage.
An ECDIS system actually replaces the paper charts, for which ECDIS has also received approval from the International Maritime Organization (IMO). The advantage of ECDIS is that you always have the latest map updates. De Boer Marine is authorized to install and maintain ECDIS systems.
The purpose of the ECDIS is to combine all different systems so that a lot of information can be clearly displayed on one screen.
The ECDIS system combines information from the compass, log, GNSS (Global Navigation Satellite System), RADAR, paper charts and AIS conveniently on one screen, so that all information is within reach.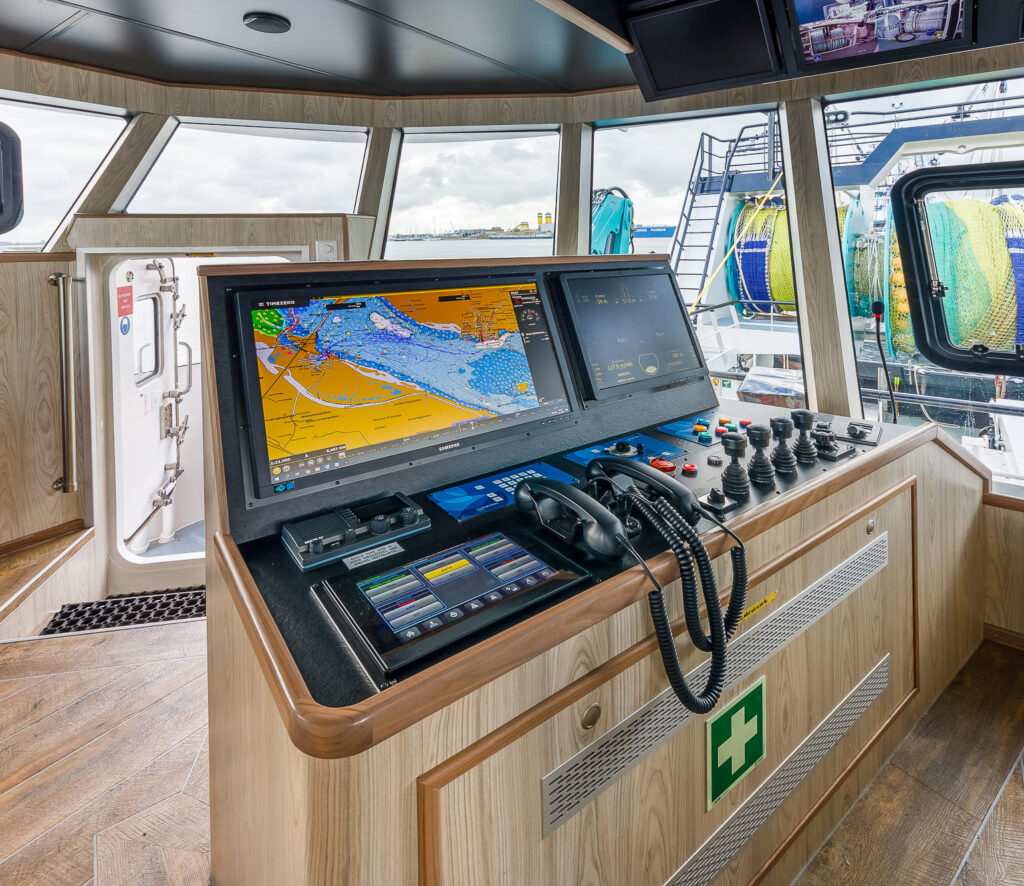 De Boer Marine supplies various types of navigation software for different target groups. Think of PC Navigo, Quodfish, Maxsea Time Zero Professional or Tresco. We have the right software for every market, together with our customers we look at the possibilities and we provide well-founded advice based on years of experience.