Two new ships for Inverlussa
The Boer Marine completes projects for Nauplius / Inverlussa Marine Services The 'Isaac Eslea' and 'Eloise Eslea' were both built for Inverlussa Marine Services (Mull), which previously had the 35-meter-long 'Camilla Eslea' constructed in Groningen by Nauplius Workboats. Inverlussa rents around twenty vessels to salmon farmers. The 'Isaac Eslea' is leased to salmon farmer Cooke on the Orkney Islands and the Shetlands. The 'Eloise Eslea' is under contract with Scottish Sea Farm. There are differences, but the hull design of the 27-meter-long and 13-meter-wide vessels is identical. Both ships have diesel-electric propulsion and a large 400 kWh battery system to reduce fuel consumption and emissions during standby or nighttime, and both are equipped with dynamic positioning (DP) to remain on station in rough weather. The 'Isaac Eslea,' launched in March and delivered in Delfzijl in early May, is equipped with three deck cranes and a 4-line hydraulic system from the Norwegian company Smir to remove lice from the salmon.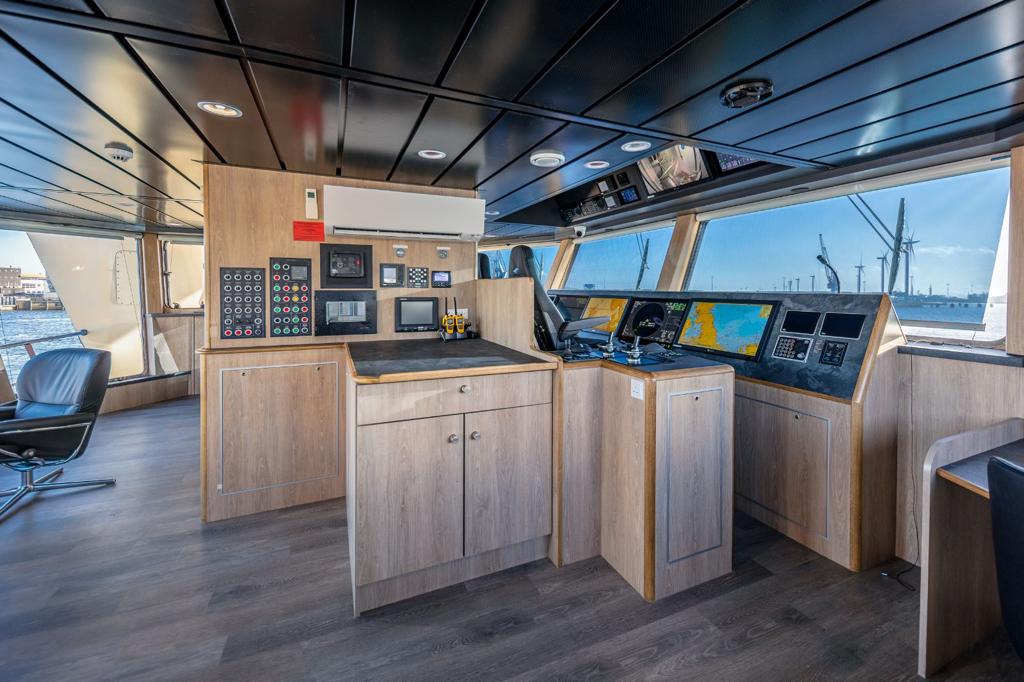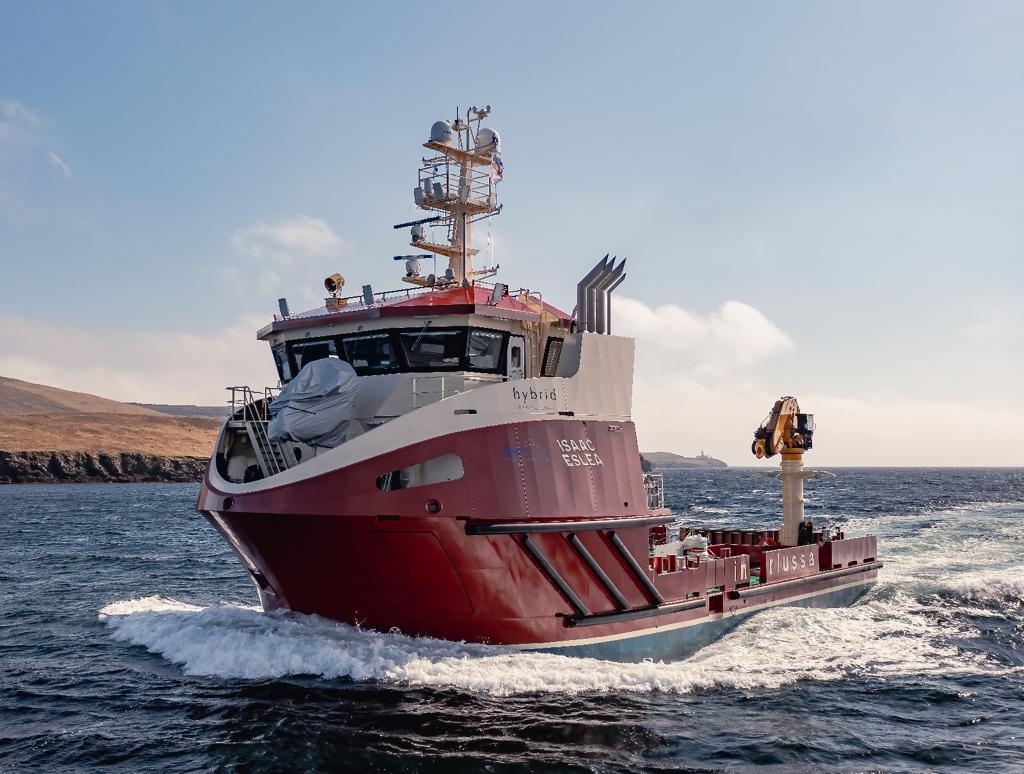 De Boer Marine provided both support vessels with complete navigation and communication packages, along with very extensive camera systems with over twenty cameras per vessel. Another successful project has been completed. We thank the clients for their trust and look forward to a good collaboration now and in the future.